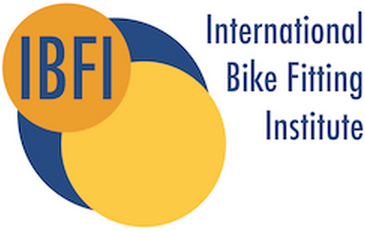 Bike fitting is a largely unregulated industry. Unregulated in several senses. Firstly, there is a wide range of training courses  available and claims are made by many training providers  or people trained by those providers about the merits of the training. Next there is a variety of philosophies, methods and systems of fitting, each with their adherents. Lastly, any bike fitter is free to make any claims they like about their expertise and training. All of which means that a potential bike fitting client has to make a judgment about their choice of bike fitter from a position of weakness because there is no impartial and objective way to make that choice other than to pay your money and take your chances.
An English gent named Andy Brooke would like to change that. The International Bike Fitting Institute is the vehicle that may just change the bike fitting landscape if enough people get on board. IBFI doesn't recommend or promote any particular fitting bike fitting method, brand or tooling. Rather it allots points values in the form of 'credits' for training courses, relevant tertiary education, on the job experience, published papers, research, conference attendance and more that have been undertaken by bike fitters. IBFI ambitiously attempts to encourage bike fitters to further their professional development and to provide information to cyclists about their bike fitter options in a transparent and impartial way.
I'm in agreement with their aims and am suggesting to any bike fitter reading this post that they have a good look at the IBFI website with a view to enrolling. If you have any concerns please voice them to IBFI and ask for answers. Getting something off the ground like this is not an easy task and Andy Brooke is to be congratulated on doing the hard work and starting the process.
I also encourage those intending to spend time with a bike fitter to assess their potential choices of fitter against the IBFI credit allocation.  I suspect that the more momentum this idea achieves, the better off bike fitters and bike fitting clients will be.  Have a look at the IBFI site and see what it offers you. Early days yet, but more to come.
In the interests of full disclosure; I've been invited to join the committee of IBFI. I've accepted on a 12-month trial basis because I believe in the idea.
Interview with Andy Brooke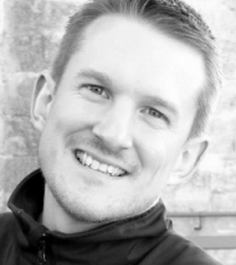 Q: What triggered your interest in bike fitting?

A: I got a knee injury while I was working as a guide on cycling training camps in Spain and couldn't ride back-to-       back days. A few clients who were physios and doctors made some recommendations and I started to do my own         reading, but the knee injury never really got better and I moved back to the UK shortly after.

On my first bike fitting course the instructor asked me about my knee and got me to do a single leg squat. Within a     minute he'd identified the issue, given me a few rehab exercises and I was back riding pain free after only a week. It   opened my eyes to the impact a fit can have and I've been hooked on learning as much as I can ever since.

Q: What prompted you to start IBFI?

A: During a discussion at the International Cyclefit Symposium (ICS), someone raised the risk of untrained fitters giving us all a bad reputation, and whether we could regulate ourselves as an industry to ensure that didn't happen. I'd worked for British Cycling a few years earlier on an accreditation process for cycling clubs and thought there could be a good cross-over. I spoke to a few people about the idea of awarding credits to existing courses and it went down quite well, so I kept at it and went back to the same people with a more thorough plan. Over the next eighteen months things developed further and we launched IBFI in June 2015. I hope the IBFI will help raise standards in bike fitting and ultimately ensure that consumers get a better final product. The more people we can get riding comfortably, the more people we'll keep cycling.

Q: How difficult a task has it been?

A: The first few months weren't without their challenges. There are a lot of different fit styles and methods so finding a certification scheme that was fair and recognised each one took some time and careful planning. Having talked it through with education providers, bike fitting technology manufacturers and leading bike fitters, I think we've found something that works very well. That's not to say we have the final product yet: I'm sure things will evolve over time and we have some bigger plans for the future, but we have to walk before we can run and this is a huge step in the right direction.

Q: What do you see as the benefits for the cycling public?

A: Our website will have a list of certified fitters with a search function based on location. Cyclists and triathletes will be able to search for their nearest fitter, but also filter those fitters based on their certification level. More complicated issues may require a fitter with more training or a certain type of training, so the cycling public will be in a better position to find the right person for the job.

I think it will also give people confidence in the fitter they've chosen. Having an organisation like IBFI certify fitters based on their education and experiences allows people to compare fitters more easily. Different fit schools give their fitters different titles and it can be difficult to compare if you don't know how much training was involved to reach that level. IBFI certification takes out the guess-work and provides an easier cross-comparison between fitters using different systems.

Q: What advantages does IBFI accreditation offer bike fitters?

A: IBFI will recognise and protect the skills that well-trained fitters have worked hard to gain. Currently anyone can call themselves a bike fitter, regardless of training or experience. By ensuring only the best trained fitters are certified, IBFI can help cyclists choose the right fitter and help to professionalise the industry. If paying customers are going to the best-trained fitters, then their businesses will thrive and those without the relevant training will be forced out of the industry or into education – either way, there'll be less bad fitters and a lot more good ones.

Q: Have you met with any resistance from bike fitters?

A: Not yet. Everyone has been really positive about the certification process and I think that's in a large part down to the work of the committee and advisors early on, making sure that it was a system that was fair for all fitters, no matter where they trained or what systems they use.

Q: What do the cyclists you've spoken to think of the project?

A: Cyclists have also been really positive. Nobody wants to spend a sometimes significant sum on a service only to have a negative experience if the person isn't trained and doesn't fully understand what they're doing. At the moment the only way to identify a good fitter is by asking around and checking on online forums, but it's not the most accurate and robust option. Our find-a-fitter page will take out the guess work and direct cyclists to the fitters who are best qualified to help them.

Q: Where would you like to see IBFI in 5 years time?

A:I would like to see IBFI having a real impact on bike fitting all over the world, whether through helping to identify fairer sporting regulations or helping ensure that anyone who calls themselves a bike fitters has done more than a weekend course. If bike fitting is seen as a science carried out by well-trained practitioners, then we'll have done our jobs well.

Note: Often, more specific answers to your questions can be found in the Comments below or in the eBooks section and FAQ page.

To learn more about bike fit products offered by Steve, click here.


Do you have a bike fit success story? Please go here to share.

Thank you for reading, return to the Blog page here or please comment below.

Comments are closed for most posts not part of the subscription blog. If you have a question or comment, Prime members can use the Prime Q&A.