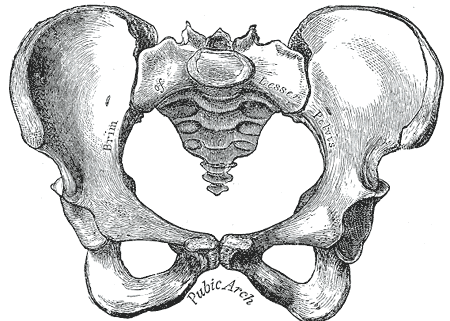 I started fitting people to bikes more than 30 years ago.  In 1996 I decided to make it our main business rather than an adjunct to our biz performing mechanical work and selling custom frames. In the time since I've learned a lot about how humans relate to bikes. There is no formula and there is no 'system' that works for the broad spectrum of cyclists.  There is only individual assessment and individual solutions to individual problems.  There are some common threads though.  Note that I said 'common' and not 'universal'.  One of the more common is what I call the Right Side Bias.
No one that I've ever seen sits on a bike seat with perfect symmetry.  Everyone favours one side over the other to varying degrees, ranging from near imperceptible, if the rider is exceptionally functional, to very obvious if they are not.  (See this link for the worst I've seen.)  So to different degrees, every one sits with one hip lower, further forward or drops one hip more than the other side.
This lack of on seat pelvic symmetry is a big deal.  The pelvis is the foundation of a position.  On a bike everything on a human body hangs from or extends directly or indirectly from the pelvis.  If the rider sits with one side of their pelvis more forward than the other, or if they sit with one side lower than the other or drop one side in comparison to the other, the compensatory effects of that on bike pelvic asymmetry ripple outwards to the periphery having a negative effect on every other action the rider performs on a bike.
Which means any, or any combination of the following occurs:
One leg will reach a greater distance to the pedals than the other (assuming of course that they are similar lengths to start with)
The plane of motion of one or both hips will be challenged, in turn meaning unnecessary loads on the ITB on one (usually the side opposite the hip drop) or both sides
The plane of one or both knees will be challenged
One side of the lower back will be more heavily loaded than the other
One side of the torso will have to extend more than the other in an effort to reach the bars
One shoulder will be thrust further forward than the other to reach the bars.
One shoulder will sit lower than the other
One hand will bear more weight than the other when gripping the bars
And so on ad infinitum
What I  still find surprising, is that almost to no one realises this unless someone tells them. We seem to impose a mental fiction of symmetry on our actions on a bike which doesn't really accord with reality.  Overwhelmingly, most riders favour their right side in the sense that for something like 90% of riders, it is the right side of the pelvis that is lower, further forward or drops more on the pedal down stroke. It is for this reason that any bike fitter who pays attention to their craft will tell you that more people complain of left knee pain than right knee pain. At some level, a lot of us are wired up in such a way that the right side is protected and far too often the left side is sacrificed, at some level great or small.  Some people display a difference in patterns of flexibility that functionally shortens the right leg in more cases than it does the left.  There are additional reasons for this Right Side Bias that I can only speculate about.  Digestive upsets and food intolerances seem to be part of the picture in some cases.  Cerebellar hemispheric dominance patterns in others; but there are still a large number for which I don't have an explanation that I am happy with.  I can show it exists but am less certain as to the 'why'.

Handedness / footedness doesn't seem to play a part because as large a percentage of left handers appear to exhibit a right side bias on a bike as do right handers.  Handedness is not an absolute anyway, but a spectrum.  Which will be post topic for another day.

Below are 6 examples from my files.  2 different perspectives of each of 3 subjects.  Often one perspective is not enough to determine the full story as you will see.  In each case I have placed marker pen dots on the subjects back.  These dots do not represent anatomical landmarks but are merely there to catch the eye and make it easy to discern the extraneous movement.

Explanatory Note:  I use a couple Sidea SB4 indoor trainers for fitting.  One of their features that I find useful is that when the bike is locked into the trainer with rear tyre contacting the roller, the bike is still free to move through a 15 degree arc either side of vertical without the tyre losing contact with the roller.  This means that any poorly controlled movements of the rider are exaggerated in video footage.  Please keep this in mind when watching the clips below.

The clip above, at first glance shows what appears to be poor general stability on seat with a moderate  right side bias if you don't know what the visual cues are.  Not so, it is worse than that.  Have a look at the clip below showing the same subject but from a different perspective.  Take special care to look at the bottom of the screen view.  You will see  the legs of my shorts and the rear tyre of the subjects bike.  Use them as references to see just how much the subject is favouring the right side.

Much worse than he looked in the first clip isn't he?

Below is a gent who rang me one day with a horror story.  He was suffering from chronic knee pain.  He had done the rounds of health professionals and had ended with an orthopaedic surgeon who told him that the Q angle (effectively the relative angle of upper and lower leg at the knee) was too great and that the only solution was to have a wedge shaped section of bone cut out of his tibia so as to 'realign' upper and lower legs to take the pressure off his knees.  This is major surgery.  After a lengthy conversation where it became obvious that the problem only occured when riding, not walking, and where he was quite prepared to explore non surgical solutions, but felt he had run out them where he lived, I suggested that he hop on a plane and come to Sydney.  Click on play below.

Okay, from the view above, he's not flash but it gets even worse below.  Have a look at how far this poor gent tilts to the right.

As it turned out, there was nothing wrong with the Q angle of his legs.  There wasn't a full positional fix either, just a large improvement in incidence of knee pain.  Last time we spoke, the combined efforts of a good chiropractor and physiotherapist were bearing fruit.

Next, a more subtle one below.

Hands up anyone who thought this young lady was generally unstable with a minor preference for rocking to the right more than the left?

For a clearer picture as to what is going on, click on play below.  Same woman, different view.

As you saw, she is one of the 10% who has a  bias to the left.  She is generally unstable (great flexibility, poor functional stability) though the left side bias wasn't as obvious in the first clip.

The whole point of this post is to highlight what many people mistakenly assume they can take for granted; functional symmetry.  Almost all THINK they sit squarely on a bike seat.  In reality no one does, but for the functional ones it is hard to pick and in a performance sense, doesn't matter.  If you are serious about your cycling, you should be serious about the way that you function and equally serious about being flexible enough and stable enough to be 'hard to pick'.  You don't need to be a Pilates master or a Yogi, but you need to be adequate.  The problem is adequate means well above average.  Don't let that deter you because the 'average' in our society is woeful.  So if woeful = average, reasonable = adequate.

No client has ever told me that the problem(s) that brought them to us were caused by legs that were too strong or cardiovascular systems that were too efficient.  Always the basic issue is a structural one, though often exacerbated by a poor position.  Everyone is keen to train their 'engine'.  That's great, but if performance at low risk of injury is what you are after, it should be a priority to train the 'chassis' too.

Have fun.

Note: There is a left sided version of bias too. It is not rare but is far less common.

COMFORT + EFFICIENCY = PERFORMANCE 

Post script: In the time since this post was written I have uncovered reasons for and methods that will help resolve or minimise most right side (and left side) biases. For more info on this, see Functional Symmetry part 3.

Note: Often, more specific answers to your questions can be found in the Comments below or in the eBooks section and FAQ page.

To learn more about bike fit products offered by Steve, click here.


Do you have a bike fit success story? Please go here to share.

Thank you for reading, return to the Blog page here or please comment below.

Comments are closed for most posts not part of the subscription blog. If you have a question or comment, Prime members can use the Prime Q&A.