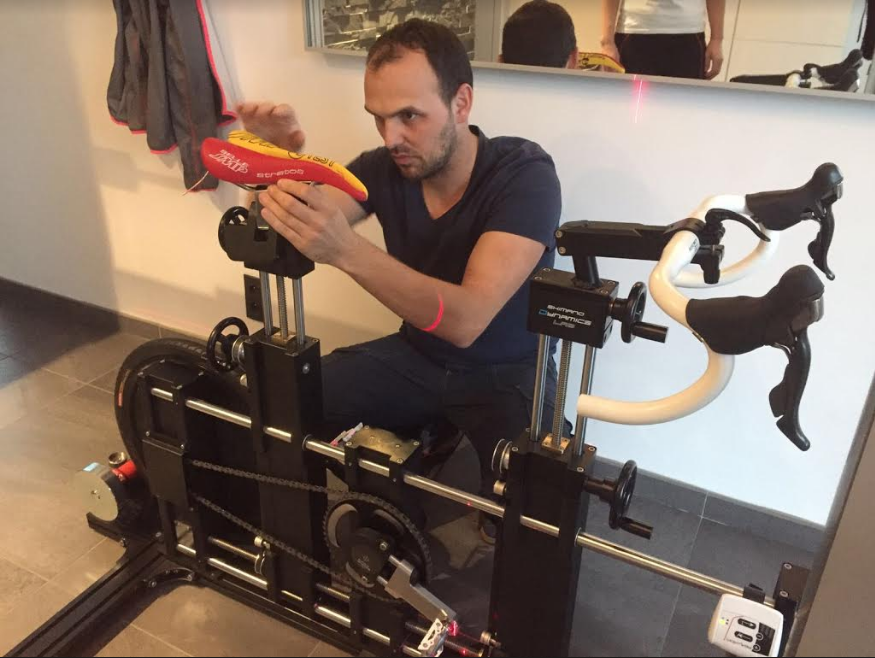 Tim Dejonghe is an experienced bike fitter from Zelem, Belgium. Tim's racing career ended in 2002 after a severe crash. He then spent the following 10 years as a mechanic with pro teams Rabobank and FdJ  and it was during this time that he developed an interest in bike fitting. This interest was encouraged and furthered by Professor Fred Grappe, FdJ's High Performance Director and Professor of Anatomy at the University of Franche- Compte in Besancon.
With these experiences as his 'base', Tim opened Bike Power in Zelem, Belgium with partner Ellen Van Den Goor. Bike Power specialises in bike fitting, custom insoles and in the manufacturing custom work stands and car roof mounted bike carriers for pro teams. Tim completed mainstream courses in bike fitting but was left unsatisfied with what was taught and was looking for 'more'.
How Tim and I came to meet is a 6 degrees of separation kind of story.
Austin, Texas team member Jerry Gerlich fitted the co principal of a Belgian / American motor racing team, Ben Keating to his bike. Ben was impressed with Jerry's approach in addressing his off and on the bike issues by optimising central nervous system function,  that he invited Jerry to to treat his motor racing team's drivers and pit crew at their next event.
At the race Jerry was introduced to Jos Sneyers, a Belgian physiotherapist and chiropractor who is part of the race teams Belgian support staff. Jos was recovering from an ACL reconstruction and was in pain. Jerry applied similar techniques to a sceptical Jos as he had to Ben, enabling a by now, not so sceptical Jos, to function pain free. Jerry mentioned that he had learned much of what he'd applied to Jos in Australia.
Tim and Jos are friends and Jos and based on his experiences with Jerry,  Jos encouraged Tim to contact me. Tim has just finished a month of advanced training here.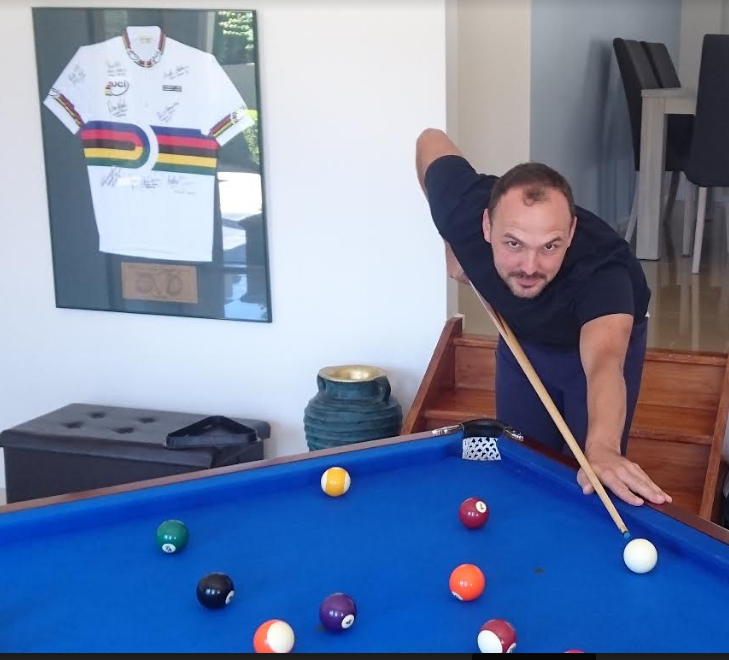 What intrigued both Tim and I once we got down to work was how similarly we critiqued the positions of each of the client's we fitted. Half the time Tim was saying what I was thinking and the remainder of the time, what I was saying reflected what Tim was thinking. Tim had not read our website prior to arriving here which leads me to believe that when 2 people with different backgrounds, working on an observational basis while nearly 17,000 kms apart, independently come to the same conclusions, there is probably some merit to those conclusions.
Tim didn't come here to learn how to fit bikes. I expect  those who train here to be already highly competent. What Tim learned is patented foot correction protocols, methods to mobilise jammed vertebrae, free up restrictions of the hips and sacro iliac joints, switch flaccid muscles 'on' and  to relax hypertonic muscles. In short, how to generally improve client's functional symmetry before fitting them to their bike.  These techniques are not easy to learn but dramatically simplify the job of  fitting the rider to their bike. Without this 'tool kit' of techniques, large amounts of time are necessary to work around client shortcomings. It's much easier to sort out issues first so that once the client actually gets on their bike they are as functionally symmetrical and have the fullest unconscious awareness of their position in space as possible.
Tim is a smart and genuine bloke and has been an apt pupil. Along the way he took it easy on me on both the road and mtb, developed a taste for Australian craft beers (which is unusual as Tim doesn't drink Belgian beers!) and was a sociable and charming bloke.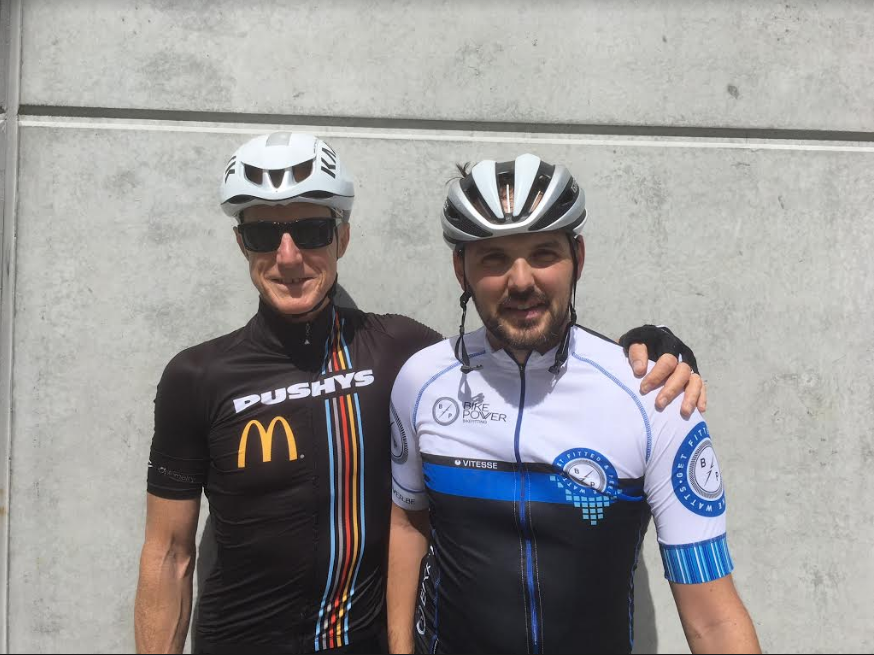 Tim speaks Dutch, French, English, German, Italian and Spanish and has an almost encyclopaedic knowledge of cycling equipment. If you are in western Europe and having trouble with your position, contact Tim who has my personal recommendation.

Note: Often, more specific answers to your questions can be found in the Comments below or in the eBooks section and FAQ page.

To learn more about bike fit products offered by Steve, click here.


Do you have a bike fit success story? Please go here to share.

Thank you for reading, return to the Blog page here or please comment below.

Comments are closed for most posts not part of the subscription blog. If you have a question or comment, Prime members can use the Prime Q&A.