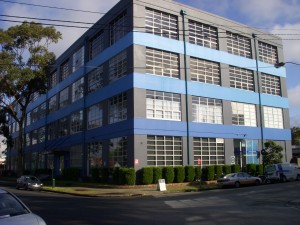 Steve and Margaret opened Pedal Pushers in late '86. The biz was mainly focused on racing, custom frames and mechanical work. By 1996 bike fitting had become the major part of the biz. This evolution continued and in early 2004 the biz moved from Randwick to 3rd floor office space close to the airport as it is a more convenient location for our interstate and international fit clients.
In early 2017, Steve and Margaret closed the shop in Sydney to focus solely on bike fitting. They settled in Canberra, and Steve now performs fittings at Pushys Plus in Canberra and Cam's Cycle Coaching in Brisbane. Please email us at info@stevehoggbikefitting.com to setup an appointment and include your mobile phone number so Steve can call you to discuss your needs.
Steve has evolved principles of bike fitting that have passed the empirical test on many thousands of riders. His thinking differs markedly from the bike fitting mainstream and is concerned with providing individual solutions for individual issues.  Some highlights of our time are:
Contributor on technical matters to Bicycling Australia (BA) magazine since 1991
Panellist for CyclingNews Fitness Forum since 2006
Fitted numerous riders and triathletes who went on to win major events, State, National and World Championships
Been voted Best Bike Shop in the state three times by the readers of BA magazine.  We're proud of this as we have always had a relatively narrow focus.
Presented workshops and seminars at bike shows, sports medicine conferences and the New Zealand Academy of Sport
Worked for Mavic Service des Courses (Race Service) as a wheel builder and driver at World Championships and Olympics
Been Warranty Service Tech for Campagnolo, 3T and Corima
Margaret and Steve are still married after all this time working together!