Becoming a SHBF Fitter and the SHBF Certification Process
Training candidate requirements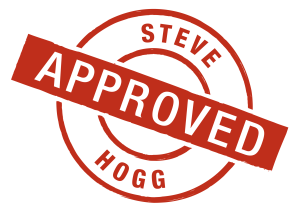 A minimum of three years deriving all or most of your living from bike fitting, preferably on a money back if not happy basis.
Good knowledge of functional anatomy.
Good knowledge of cycling and cycling equipment.
We don't train candidates in how to fit bikes. We train already competent bike fitters with good direct observation skills in proprietary and patented intellectual property that allows them certainty in areas of bike fitting ruled by guesswork and misinformation.
We do occasionally make exceptions to points 2 or 3 (not both) above if the candidate has other skills or life experience that compensates for lack of knowledge in any of those two areas. The 3 years of fitting experience as a minimum is mandatory. If you feel you are a likely training candidate, contact us.
The SHBF Certification Process
Most importantly, there is no guarantee you will pass. You need to earn your certificate, not merely pay a fee. If either Steve or you decide that you lack the necessary aptitude after training has commenced, training fees will be refunded on a pro rata basis.
Training is by immersion. For three weeks you will live and breathe bike fitting under constant instruction and oversight by Steve.
There is a contractual stipulation that you give all of your future clients a 90-day money back if not happy guarantee. Doing this is the best possible aid to learning.
If the above hasn't scared you off, feel free to contact us via info@stevehoggbikefitting.com. Please type 'TRAINING' in the subject line.