There are many people in Sydney who call themselves bike fitters. Over the years I've seen plenty of their work in the form of clients who were unhappy or only partly happy with the results of their previous fittings. So I've formed a loose opinion of the skills of many Sydney based bike fitters. By 'loose' I mean that one of the features of any business is that one only ever sees the oppositions failures, never their successes, of which everyone has at least a few.
Cutting to the chase, the work of one person in particular has impressed me. That person is Aaron Dunford of Fusion Peak based in the beach side suburb of Fairlight, near Manly.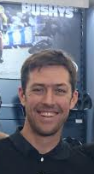 Aaron is a Canadian from Victoria in British Columbia. He arrived in Australia after meeting and marrying an Australia ski instructor. The work I've seen from Aaron in the past is hard to improve on in anything other than the fine detail. Don't mistake me here, the fine detail is a big deal but it was clear to me that Aaron had the basics of position covered over a wide variety of body types and degrees of functionality. Mutual client's had told me that he was client focused and 'tries really hard'.  This is exactly what I'm looking for, so I agreed to train him.
Aaron has spent 3 x 6 day weeks training with me. He has learnt-
Patented foot correction protocols.
How to realign misaligned vertebrae and cranial plates with zero risk techniques.
How to relax hypertonic muscles and switch on flaccid muscles quickly and without inflicting pain.
How to diagnose and implement solutions for tricky client issues.
All of which allows him to effectively fit clients with hard to solve problems.
Aaron's final test was with the last client we saw during his training period. The rider was a past Sydney client who had broken his frame in a collision with a car. The frame had been replaced with an identical model and size but in the words of the client "It just doesn't feel right". After sorting out the client's position, the remaining area of our joint dissatisfaction was that the client was dropping and rolling forward his right hip to greater degree than he had historically displayed.
Often this can be caused by what I call a "phantom dropped 1st ray" on the foot of the same side as the dropping hip ( a post on this will appear soon). Aaron muscle tested for this and found that was not the issue. Further testing revealed that the client's piriformis and gluteus medius on the right side were not functioning properly. He used the techniques he had learned to 'switch' those muscles back on. This worked as expected for the piriformis but did not work at all on the gluteus medius. This is a big deal because if the gluteus medius isn't working properly, the hip is not stable during the pedaling action. So I said to Aaron "What are you going to do now?"
His answer was the correct one "Look at the spine". Muscle testing revealed that L4 and C2 vertebrae were not sitting as they should. Aaron realigned them both with the low velocity, zero risk method he'd been taught and 'hey presto' the client's gluteus medius started firing again and the right hip drop almost completely ceased giving the client a feeling of greater stability on the seat, and, as the client commented "….it feels more powerful".
This has been a bit of a journey for Aaron and he now has the tools to elevate him from being the competent bike fitter he was to a potentially great one. Along the way he kicked my backside every time we rode our mtb's or road bikes and has learnt what quality craft beer tastes like.  His skills around a snooker table need some work though.
If you live in Sydney or surrounding areas, Aaron is customer focused, persistent and intelligent. He has my recommendation and is the newest member of our team.
For more about Aaron and how to contact him, click here.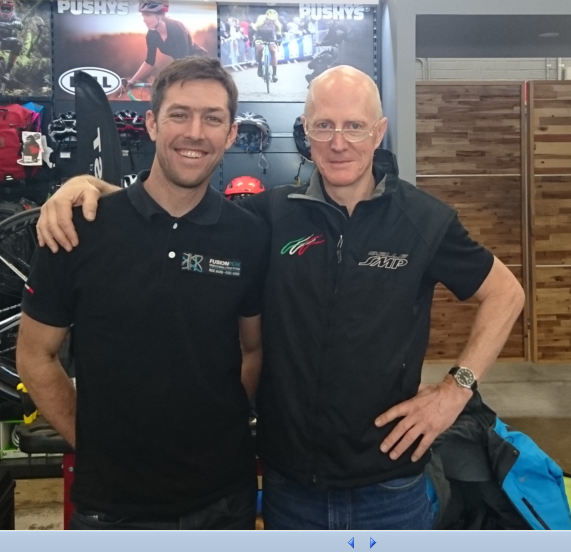 Note: Often, more specific answers to your questions can be found in the Comments below or in the eBooks section and FAQ page.

To learn more about bike fit products offered by Steve, click here.


Do you have a bike fit success story? Please go here to share.

Thank you for reading, return to the Blog page here or please comment below.

Comments are closed for most posts not part of the subscription blog. If you have a question or comment, Prime members can use the Prime Q&A.