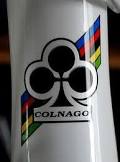 In Steve's third Rant, he discusses the fragility of carbon frames, the state of the bike fitting industry, Campagnolo's EPS, Ridley and Giant frames, Fizik shoes, inspiration and the best product of the year.

The complete post is only available to Prime subscribers. For details on becoming a member, please go here. If you are a Prime member, please login here:

Note: Often, more specific answers to your questions can be found in the Comments below or in the eBooks section and FAQ page.

To learn more about bike fit products offered by Steve, click here.


Do you have a bike fit success story? Please go here to share.

Thank you for reading, return to the Blog page here or please comment below.

You need to be a Prime member to view and leave comments.